The Capricorn man is usually sharp as a tack, level-headed, and at the top of his game when it comes to leading and accomplishes his goals.
However, the Capricorn man can certainly get mood swings when he starts thinking too negatively. To the Capricorn man, his mind is his most important tool and it's important that he stays as sharp as possible.
There's much more to talk about when it comes to this topic, so be sure to keep reading on.
Do Capricorn Men Get Moody?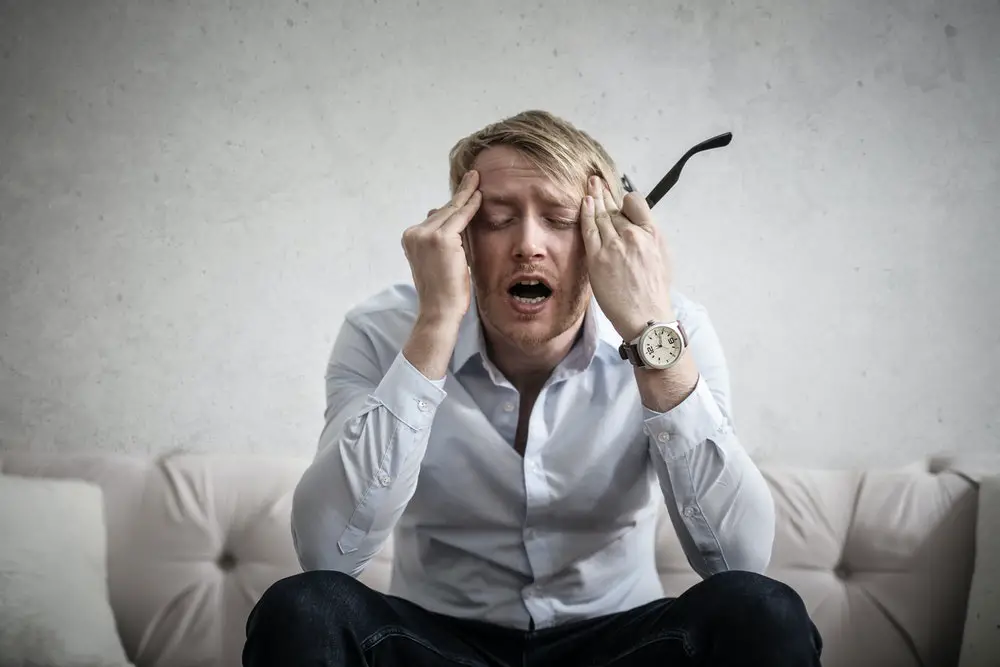 Capricorn men are commonly perceived as being moody. Sometimes they can be a bit difficult to get along with because you don't know if they will laugh at a joke or get annoyed with it. In other words, they are unpredictable.
Their no-nonsense attitude often overlooks the good in life, causing them to become unhappy and dissatisfied. They can get stuck in a cycle of negativity and will manifest in their mood swings.
How To Deal With A Moody Capricorn Man
If one has to scrutinize the mood of an individual's zodiac sign, I recommend finding a way to discover his behavioral traits. A few of them include being:
A very determined individual.
Down to earth.
Serious.
Likewise, his trustworthiness and being faithful till the end will be very telling. He is always concerned about a steady and long-lasting relationship. That's why it takes him a little longer to find his potential partner.
With that being said, here are a few strategies to help you deal with a moody Capricorn man.
1) Give The Capricorn Man His Needed Space
It's important that you give the Capricorn man some space, especially he's feeling moody and needs it the most.
To make him comfortable let go of his "frequent calling" for a while or spend a few days apart to make him comfortable again.
Leave some sort of reminders that will create a feeling that you are still very much around for him.
2) You Need To Be Calm With The Capricorn Man
Naturally, the Capricorn man tends to be calm when he is doing what he does best. No one is perfect though, and his moodiness can certainly disrupt his flow of positivity and calmness.
On the other hand, despite the mood swings that a Capricorn man might have demonstrated, it's important that you remain calm in the process. This is beneficial for both you and the Capricorn man.
And if the Capricorn man is upset because of something that you did to him? Make sure that you tell him that you're sorry, and mean it too.
To the Capricorn man, someone's word is their bond. So if you fake an apology, he will sense and you most likely will never see that Capricorn man again.
Related: Capricorn Man and Ghosting
3) Give The Capricorn Man A Special Gift
After all, who doesn't like receiving a special surprise gift? So if the Capricorn man has reached the height of his moodiness and you are lost on how to calm him down, buy him a gift.
And what would it be? A Capricorn loves to receive gifts that he will make great use of for a long time. These type of gifts make him feel joyful if it comes from his loved one.
Read More: Gifts For The Capricorn Man
Giving the Capricorn man gifts is one the easiest ways to calm him down and remind him of the love and affection you have for him. It is also a perfect way to say I am sorry (if that was the case).
Capricorn Man Bad Mood: Closing Words
A Capricorn can be irritable and fussy. Adapting to change could be a challenge especially if it's something he has grown accustomed to. He does not like women that lack intellectual maturity that he finds incompetent to engage with.
The Capricorn man can also hold grudges and can act short-tempered. But don't misunderstand the Capricorn man, this is not the end of the world if you are in a relationship with a Capricorn man.
I always believe that if you are willing to be with the person then that person can build a relationship together with you. My take on this is you simply have to strengthen your confidence level to be able to unlock the code of his unpleasant attitude.
If you do due diligence, you will discover that his longing is a desire for a long and steady relationship. He is conservative in a sense and it will be evident when choosing the woman he is willing to be with.
Compatibility to him carries a lot of weight. And once a Capricorn finally settles down, his adoring and caring traits will be demonstrated to their best. So don't worry too much about Capricorns coming along with the occasional bad mood. It's not that big of a deal.
Related Reading: Hot And Cold Capricorn Man