It's very easy to misunderstand the Libra man, especially when it comes to his characteristics, actions, and minor flaws.
In this article, we'll take a look at the Libra man mentality, and more importantly, how he thinks.
How Does A Libra Man Think?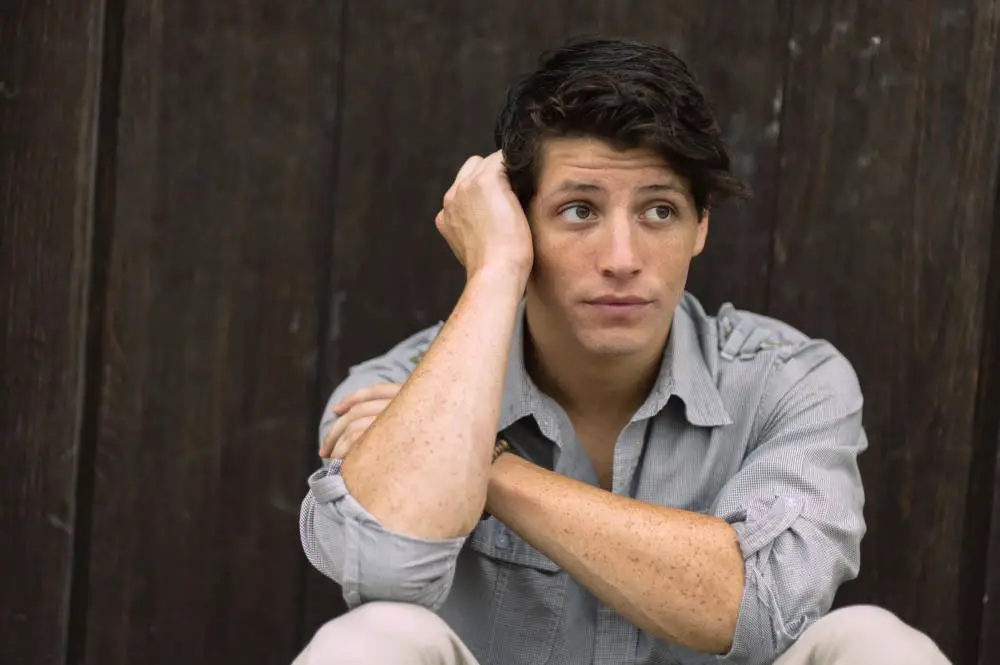 The Libra man thinks in a sensible, analytical, and equitable way. He studies all aspects concerning a person, situation, or circumstance and then draws his own conclusions.
Libra man mentality points toward fairness, as he wants to be as fair and accurate as possible. He takes into account everyone involved in a situation, as the Libra man is naturally empathetic towards others.
1) The Libra Man Is Confident
The Libra Man seeks balance in all areas of life and most of the time he achieves it. He is naturally charming with everyone, which facilitates his interpersonal relationships.
He is outgoing, sociable, and wants to get along with everyone. The Libra man is confident, as he always finds a way to get what he wants. He is a diplomatic and well-educated individual who resolves any adverse situation in the most harmonious way possible.
This way of being is reflected in your romantic relationships. He hates fights, conflicts, and arguments. He prefers to solve problems peacefully and is capable of yielding his interests as long as there is harmony in a stable relationship.
Over the years, the Libra man learns to relate successfully with women, so he possesses great self-confidence in love relationships. In addition, his temperament plays in his favor: he is essentially calm, respectful, and pleasant to deal with.
2) The Libra Man Is Fair And Balanced
The Libra man places a sacred value on justice since this virtue has been part of his life since he was a small child. For him, justice has to do with the good balance that must exist in life in all senses.
To achieve justice and harmony in all aspects, he thinks and analyzes each situation carefully. This process takes him a long time, but eventually, he arrives at accurate conclusions which he then applies successfully.
If you are in a stable relationship with a Libra man, you should know that he will work hard to make it work. Keep in mind that for Librans love and marriage are extremely important.
You should know that Libra's decisions are the product of deep analysis. He meditates on what he is going to do, therefore he deserves all your trust.
Obviously, he expects a strong commitment from you so that you both build a stable relationship that will last over time. The Libra man mentality is essentially harmonious, so you will be able to enjoy a solid bond with him.
3) The Libra Man Is Trustworthy
If you are in a stable relationship with a Libra man you should know that he is trustworthy. For him, love is the most important thing and if he chose you it is because he really loves you.
The Libra man may flirt with many women throughout his life, but when he chooses one to establish a serious relationship it is because he is in love. He probably took a long time to decide to experience a stable relationship.
So if he chose you it is because his feelings for you are strong and true. He will work hard to make the couple work and you will be happy with him. You should not doubt the love of a Libra man because you are unique and special to him.
Keep in mind that it is very important that you do not be jealous or chase him with your claims. That could alienate him emotionally, and your relationship could seriously deteriorate.
The Libra man is reliable and you should enjoy this relationship to the fullest. Never let your own insecurities weaken your bond with a Libra man.
What Kind Of Person Is A Libra Man?
The Libra man is a charming person who prioritizes harmony in all areas of life. He is a gentleman in every way and will know how to treat you like a real lady.
He is an idealistic, peaceful man who seeks to reach agreements that are beneficial to all involved.
He is a moderate man who analyzes any context in an extremely prudent manner. If you are in a stable relationship with a Libra man you should know that he can control any circumstance since his harmonious temperament keeps any negative emotions under control.
The Libra man loves to have a good time with the woman he loves. That's why the two of you will enjoy romantic vacations, fun outings, and an active social life with friends of both of you.
Are Libra Men Controlling?
Yes, Libra men can be controlling because they are inwardly indecisive and suffer from some insecurities. Being insecure, they tend to be controlling to make sure everything goes well.
If you are in a stable relationship with a Libra man and you notice that he is unsure of the bond you two have, you must be patient. Make him understand that you love him and that your feelings for him are solid.
You must show that you are determined to make the relationship work so that you both feel satisfied. You should compliment him as a man and that will make him feel confident.
Besides, he will be delighted to be with a woman who values him. If you show genuine interest in the relationship, he will be less controlling.
Libra Man Mentality: Closing Words
The Libra man mentality is essentially harmonious, pacifying, and deeply analytical. He thinks carefully before making an important decision because his sense of justice leads him to take into account all aspects of a situation.
His keen intelligence allows him to reach accurate conclusions.
If you are next to a Libra man you should know that he will do everything possible for you two to get along. It is very likely that he will give in to his own interests so that harmony reigns in the relationship.
The Libra man commits himself to the woman he chooses because for him love is a priority. If you are in a relationship with a Libra man you must rely on his harmonious temperament for both of you to find the loving stability you both long for.