You might be thinking that you're stuck inside the dreaded friend zone when it comes to a specific Libra man.
However, the Libra man loves to have many friends, especially for the fact that he is gifted in the social department.
So before you assume that you're locked away inside the friend zone, please first consider what it means to be friends with a Libra man. Let's talk more about that now.
How Do You Know If A Libra Man Wants To Be Friends?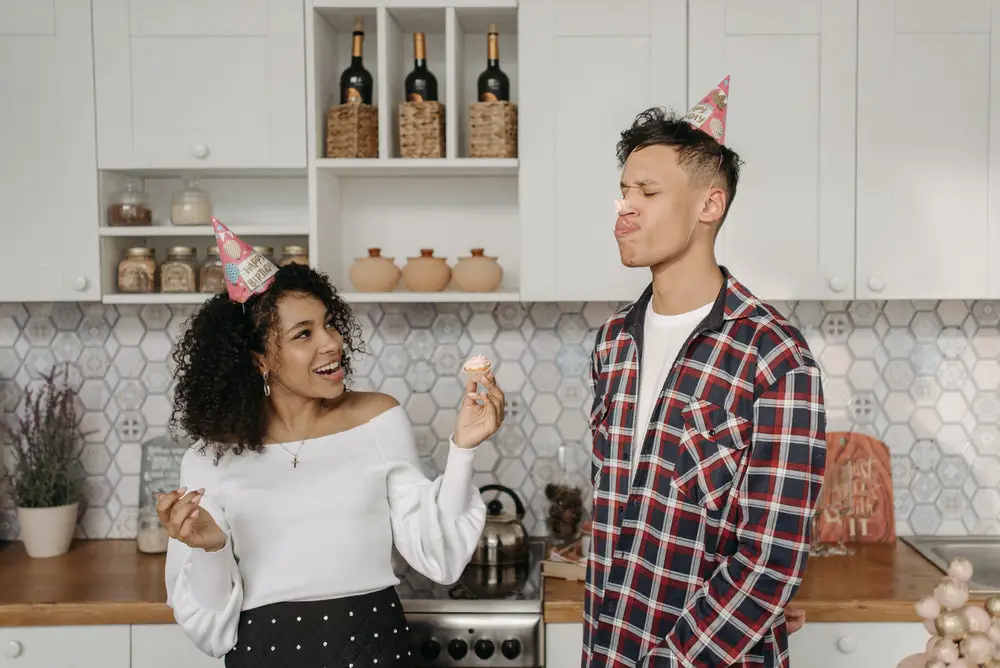 The Libra male will let you know if he wants to be friends with you or not, depending on how much time he invests in getting to know you and vice versa.
The more time he spends getting to know you and vice versa, the more likely he is interested in establishing a friendship.
Your Libra male is also more than willing to invest time into his friendships as long as he gets something positive out of the relationship too.
He will be drawn towards people who inspire him and people who can offer him helpful advice. When he finds someone who offers him good advice, he will be more than happy to have that person in his life.
Libra men are also drawn towards women who can make them laugh. The Libra male has a witty sense of humor which means you should not be afraid to let yourself go and laugh at some of his jokes. This will create an excellent friendship between the two of you.
Sharing similar interests and values is a significant part of what creates the foundation for any great friendship. Men born under the Libra sign share similar views with the Cancer and Capricorn zodiac signs; this is why they are one of the most compatible signs in astrology.
Do Libras Need Friends?
You might be wondering whether Libras need friends or not. Anyone needs friends to some degree, and Libra is no different in this regard.
The Libra male can become indecisive and insecure without close friends and family members by their side.
Libra men love having that support system behind them because it helps build their self-confidence. This is why he will go out of his way to do the same for his friends.
Do Libras Have Lots Of Friends?
Yes, Libras like to have lots of friends! Libra men are gifted in all areas of life, including the social department. They are friendly, well-liked, and easygoing individuals who tend to get along with just about anyone.
The Libra male has a unique ability to make people feel comfortable around him.
He is also very charming, which means he will do his best to make all of the people he wants to befriend feel comfortable. Male Libras are very committed in their friendships and will only have a few close friends.
They might have a lot of acquaintances, but they keep many of these individuals at arm's length for various reasons, including fear of being betrayed. You must try to become one of the few close friends that the Libra male has in his life.
Once he trusts you enough, he will be willing to keep you around for a long time.
Can A Libra Man Just Be Friends?
Libra men are amicable individuals, but that does not mean he will necessarily be friends with all the people he wants to befriend.
There are many reasons why Libras limit their friendship groups, including:
Fear of getting hurt or feeling betrayed.
Lack of time spent together.
Even compatibility issues.
Libra men prefer to keep only a few very close friends by their side. They do not want a massive group of friends because they fear someone in the group will try to stab them in the back.
There are many reasons why a Libra man might keep specific individuals at arm's length, including fear of being betrayed or compatibility issues. He is more than likely to try to resolve the problems with individuals he is not compatible with by either talking about the subject or simply removing them from his life.
Libra men cannot and will not put up with people who suck the energy out of them. This sign is compassionate and intuitive, which means they will immediately realize when someone is bringing them down.
Individuals who bring them down will either be removed from their lives or have to work on the friendship until it is no longer bringing them down. Libras are not ones to put up with many issues if they do not have to.
How Are Libras As Friends?
Libra men are great friends because they are considerate, sensitive, and intuitive. They also enjoy sharing the things in life that brought them happiness with their friends, including food or even experiences such as attending sporting events or concerts.
The Libra male does not feel the need to keep themselves guarded when it comes to friendships which means you can be open and honest with this sign.
He is not judgmental and is very understanding, so you can feel comfortable opening up to him about anything.
Libras are also great listeners, which means your friends will be able to look forward to sharing their issues with you as well. If they do not, the Libra male will become disappointed or depressed.
Libras are very understanding friends who will get along with just about anyone. They are pleasant, charming, and intuitive individuals who can adjust their attitudes around different people.
These men also enjoy sharing their happiness with others which means they will do whatever they can to make you feel happy by doing things for you or sharing experiences with you.
This sign is empathetic and intuitive, which means they will also tell when individuals around them are having a bad day or even down on their luck. They will either do what they can to cheer these people up or avoid them so as not to bring them down.
Libra Man Friend Zone: Closing Words
Maintaining a variety of friendships can help Libras avoid being stuck in a rut. They love to meet new people and make friends with various individuals.
This sign also does not like conflict, which means they will always try their best to keep the peace in their friendships.
Libra men are generally very loyal, giving, and reliable individuals who want nothing more than to bring balance into everyone's lives.
If you are lucky enough to be one of the few individuals that this sign considers a friend, then you will not have to worry about being betrayed or hurting this individual's feelings.
All in all, what you consider to be the friend zone, might just be the next best step towards capturing the Libra man's heart.